T

his is a wonderful little fresh dessert to make for family, friends, or just for you! Lots of scrumptious goodies and so easy.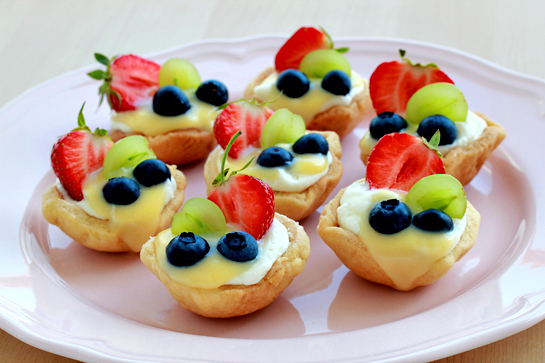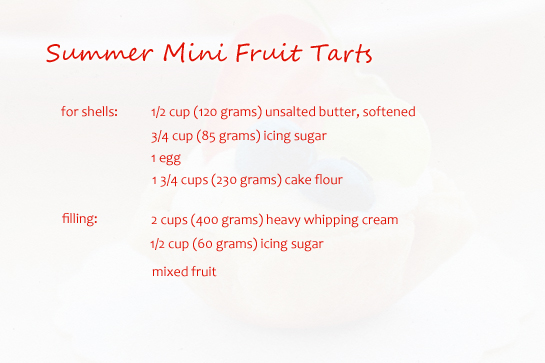 Here's what you need.
1. First, preheat the oven to 355 F (180 C).
2. Using your electric mixer, mix the butter and sugar until fluffy.
3. Add the egg and mix to combine.
4. Then add about 2/3 of the flour and continue mixing.
5. Finally, add the rest of the flour and working with your hands, form a nice smooth dough ball.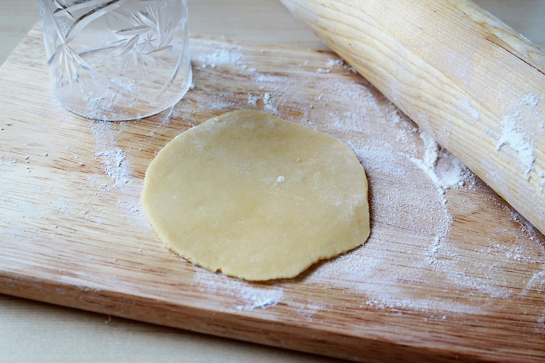 6. Roll out the dough on a lightly floured surface into about 1/10-inch (2 mm) thickness.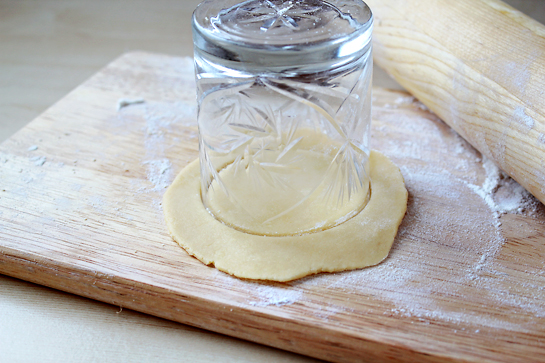 7. Using a cutter or a glass with a diameter of 3 inches (7.5 cm) or slightly more, cut out circles.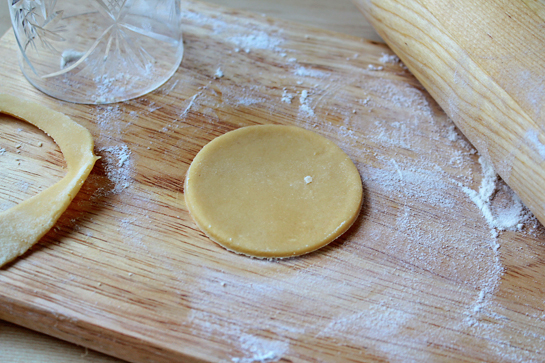 Just like this.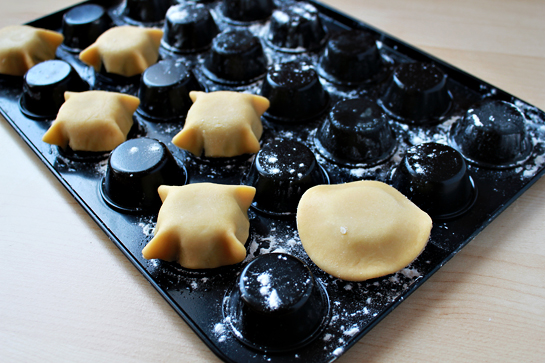 8. Grease and lightly flour the back side of a mini muffin pan.
Yes, we are working with a flipped mini muffin pan here. Fun, huh?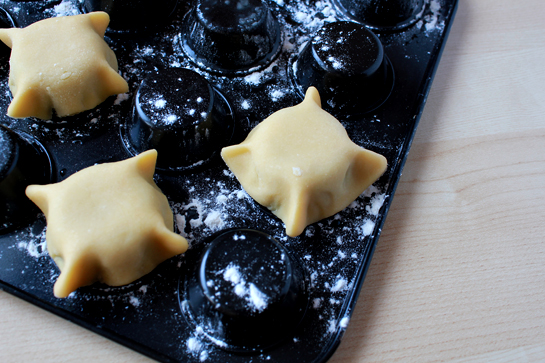 9. Cover every other mini muffin cup with a cut out circle and then crimp the edges.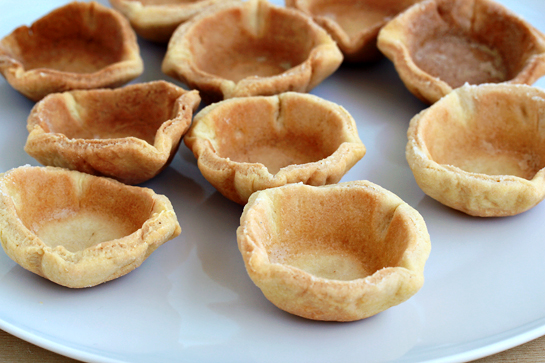 10. Bake at 355 F (180 C) for about 15-20 minutes or until beautifully golden.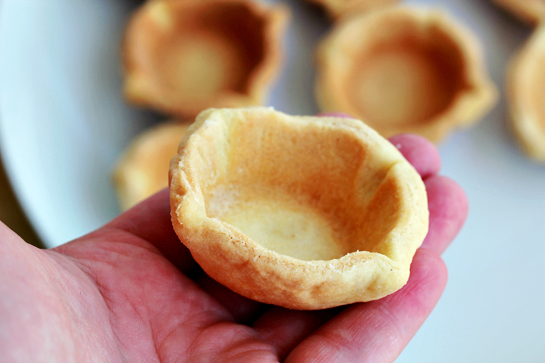 11. Remove from the oven and let cool completely.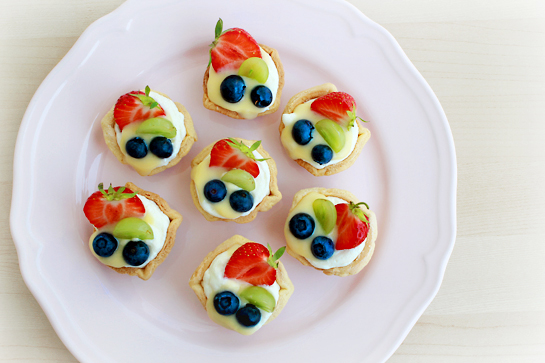 12. Then fill your shells with sweetened whipped cream and lots and lots of fresh fruit. You can
use a little vanilla custard too, I like to spray whipped cream on the top for a delightful dessert! Enjoy!!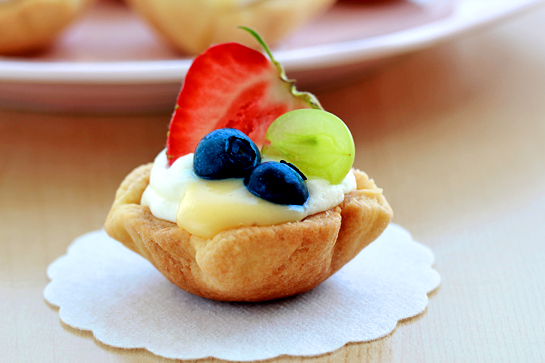 These lovely tarts taste best when refrigerated.
[Photo Source]